Xin Asian Hot Pot
Xin Asian Hot Pot and Seafood Restaurant
Xin Asian Hot Pot and Seafood Restaurant
Xin Asian Hot Pot and Seafood Restaurant
We are pleased to announce that Xin, is one of only 12 eateries and the only hotpot restaurant in Macao, to win the Bib Gourmand Award from the 2017 Michelin Guide Hong Kong Macau.
Discover an innovative individual Hot Pot experience at Xin, located on the ground floor of the hotel. Xin offers Asian hotpot, fresh-from-the-tank seafood and Asian-inspired dishes.

The concept of Xin, which literally translates to "freshness" was inspired by a vibrant Asian seafood market.
Our philosophy: simplicity, authenticity of flavors, and freshness.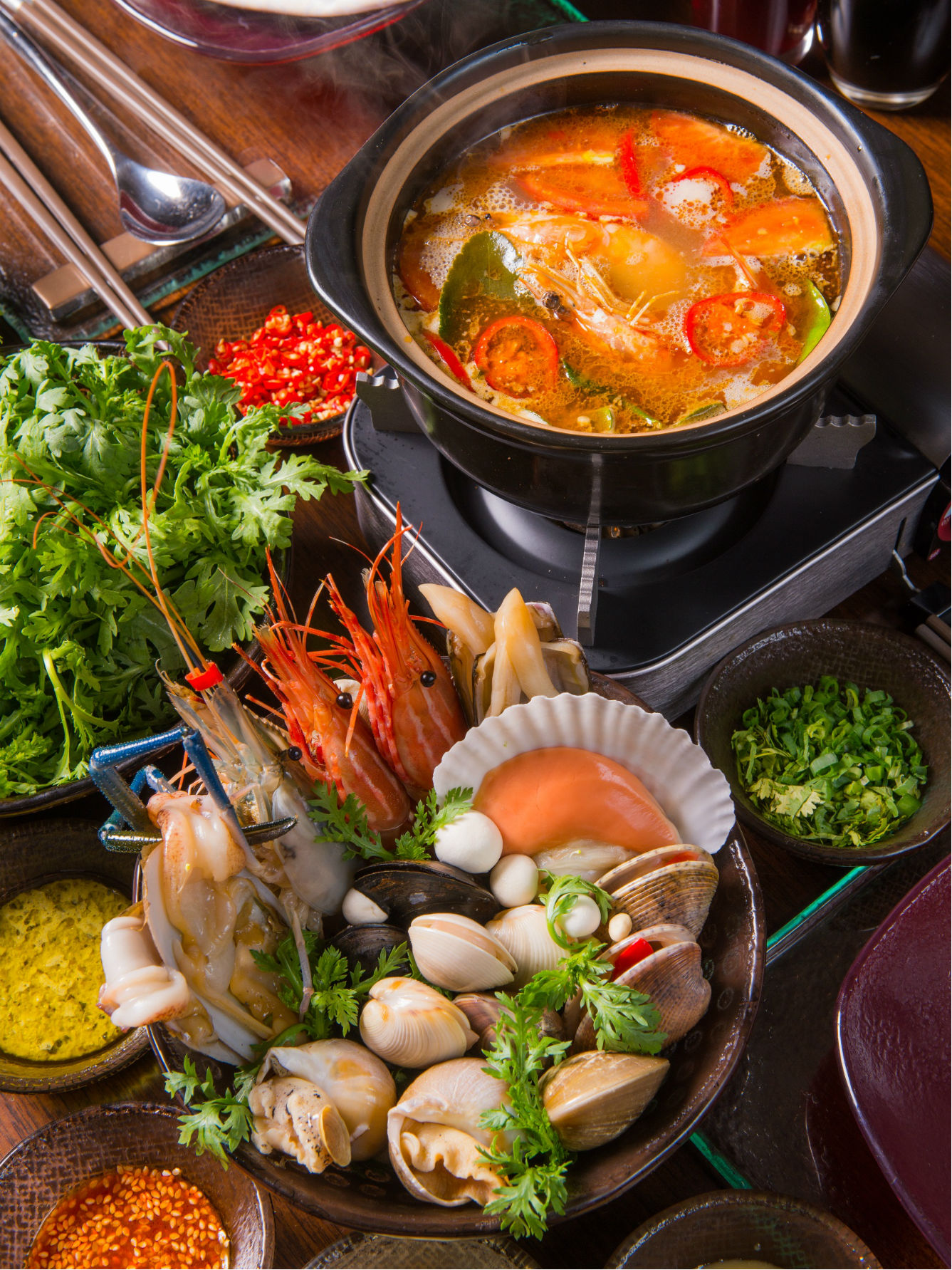 - Individual Hot Pot -
Our dynamic, market-style Asian restaurant with individual hotpots and tank-fresh seafood.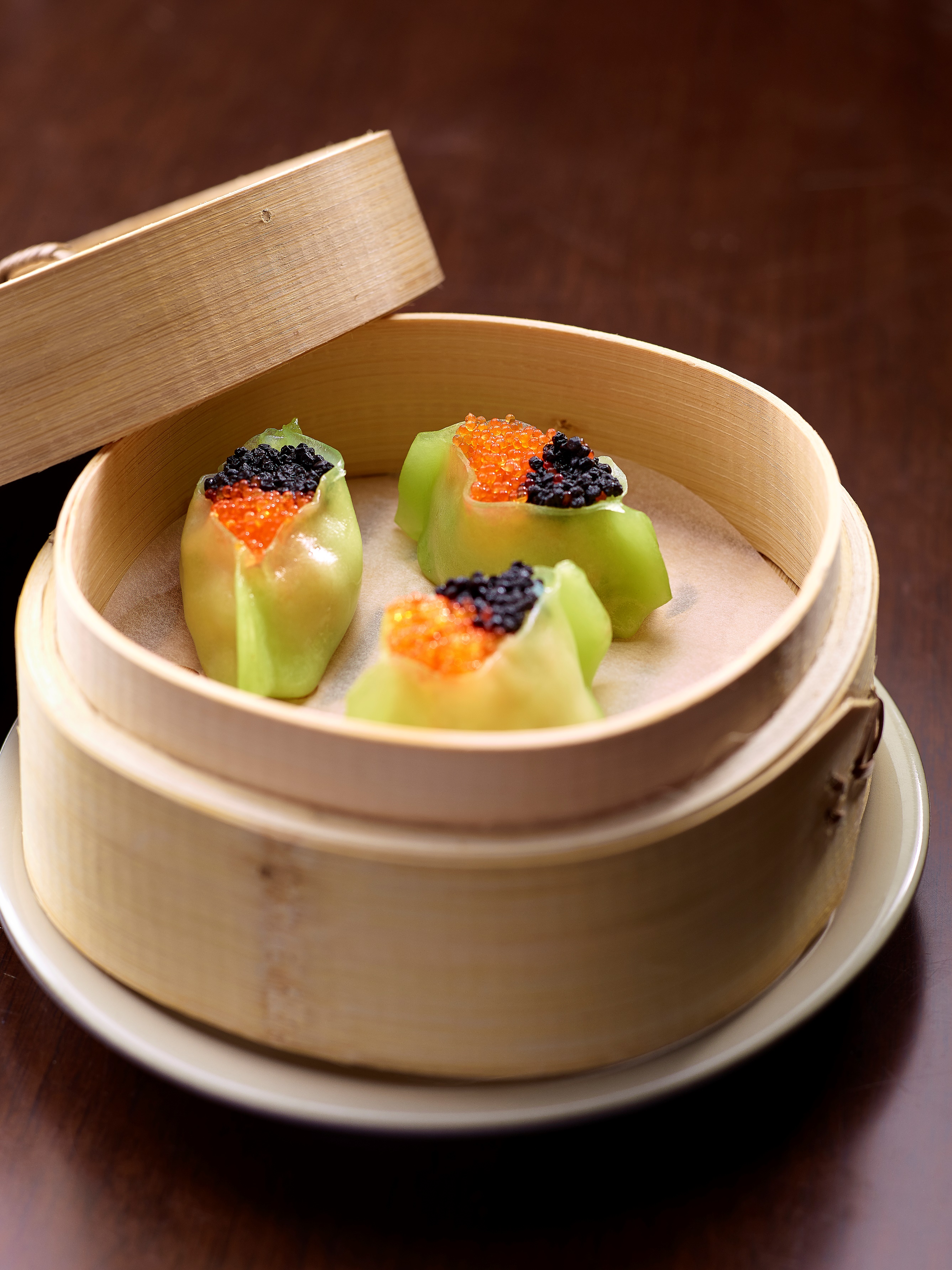 - Homemade Dim Sum -
Xin's dim sum lunch sets offer a modern twist on classic dim sum and Asian favorites.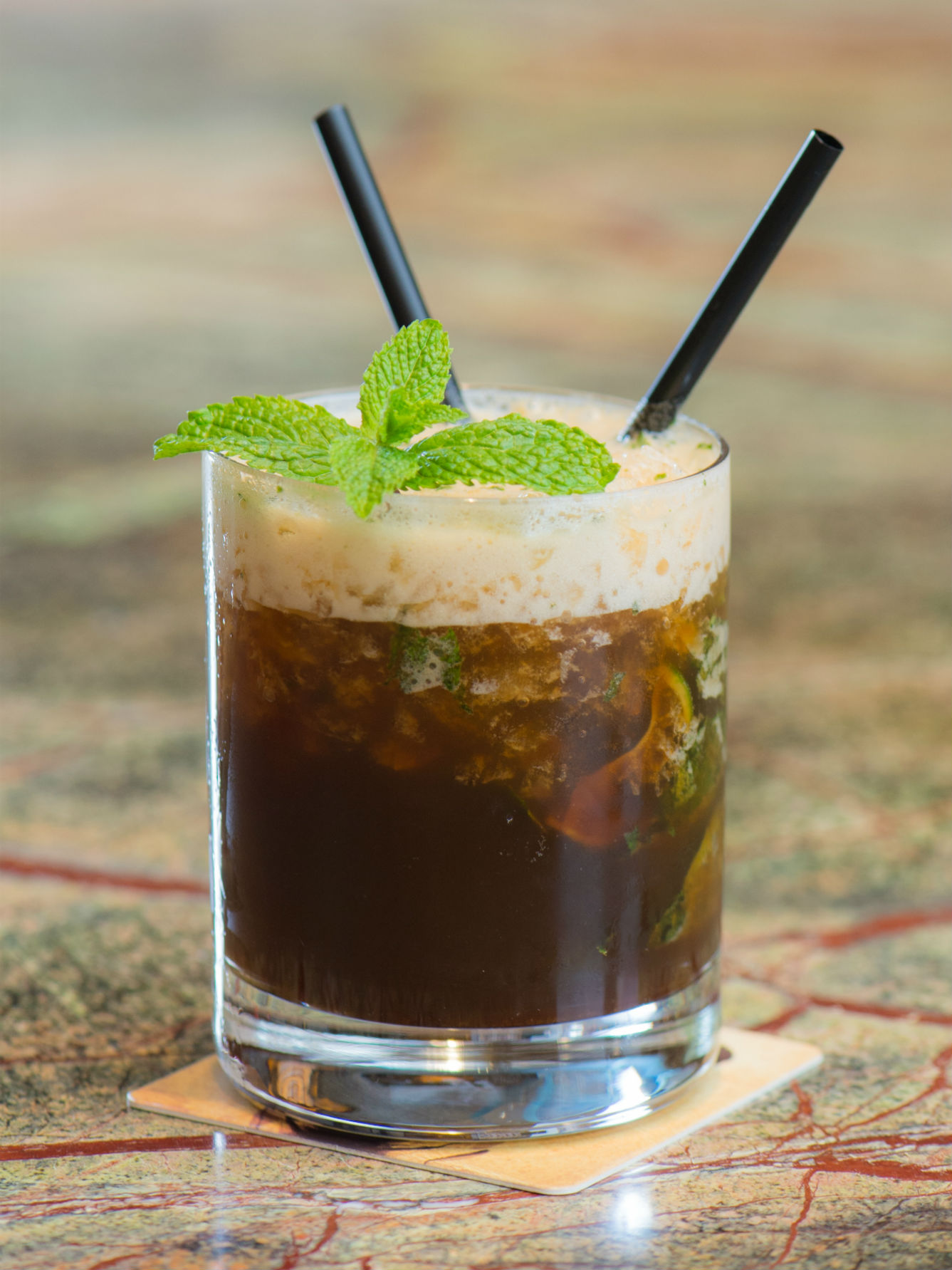 - Signature Drinks -
Xin offers an extensive cocktails, specially created to pair with Hotpot.
Special Offers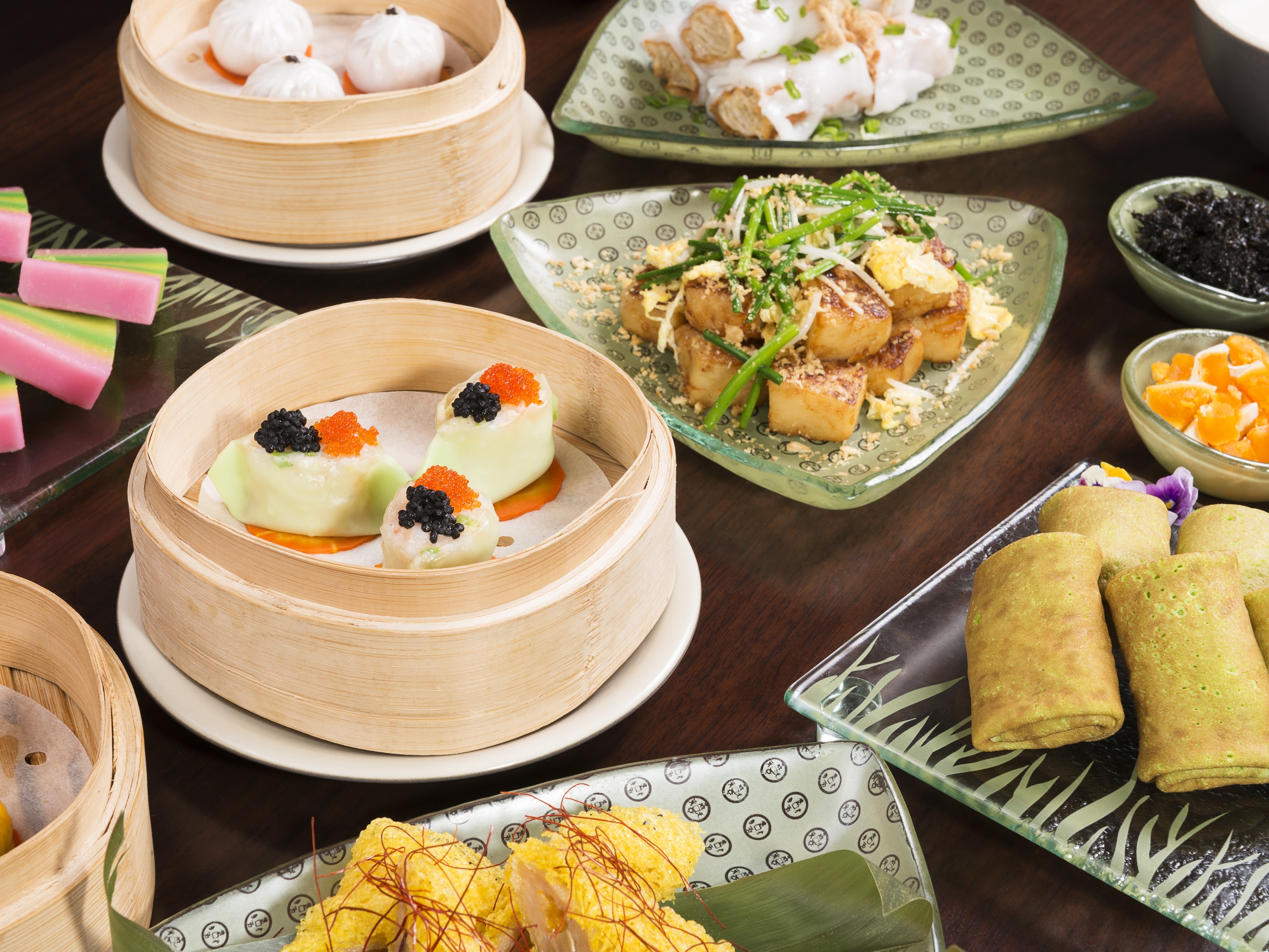 Every Saturday & Sunday, 11:30AM – 3:00PM
Enjoy a relaxing Sunday at Xin with All-you-can-eat Dim Sum, offering a selection of over 70 varieties of delicately handmade dim sum. Learn More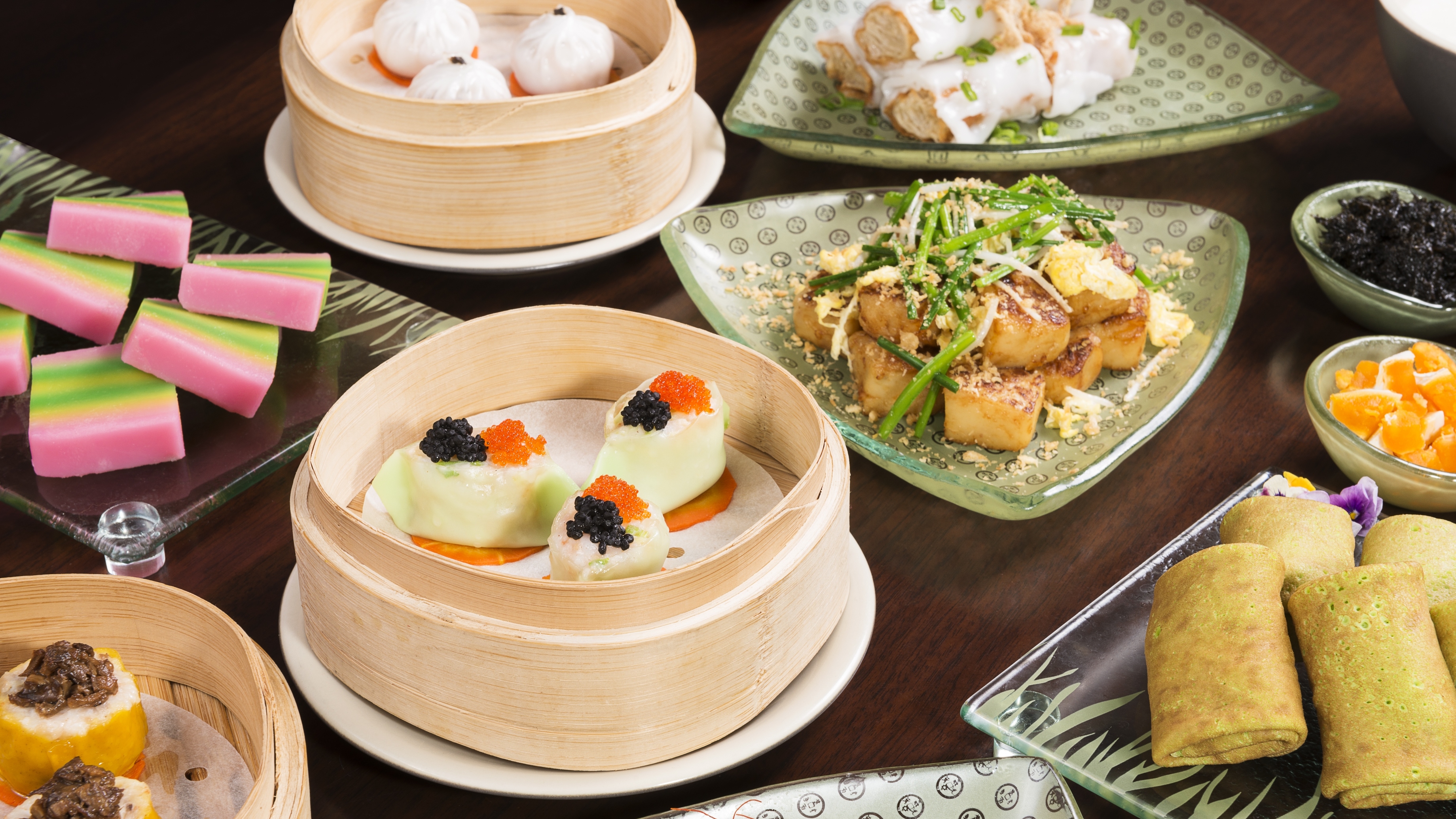 All You Can Eat Dim Sum
Enjoy a relaxing Sunday at Xin with All-you-can-eat Dim Sum, offering a selection of over 70 varieties of delicately handmade dim sum, Asian-inspired delicacies and signature dishes. Includes a buffet of hot dishes with live stations serving Cheung Fun (steamed rice rolls) and Chinese barbecue.
Perfect for a great weekend lunch with family and friends!

HKD/MOP188+ per adult
HKD/MOP100+ per child* (aged between 6 to 12)
Free of charge for children aged 5 and below

SPG® Members enjoy special discount
Book Now
Offer valid at Sheraton Grand Macao Hotel, Cotai Central only. - Prices are subject to 10% service charge. - Children from 6-12 (inclusive) enjoy special discount. Kids aged 5 and below eat for free with at least one accompanying paying adult. - Offer is subject to availability at the time of reservation. - Blackout dates and other restrictions may apply. - Offer not applicable to groups. - Not to be combined with other offers or promotions and subject to change. - Not responsible for omissions or typographical errors. - Void where prohibited by law. - Starwood reserves the right to discontinue this offer at any time. - Starpoints, SPG, Starwood Preferred Guest, Sheraton, Four Points, W, Aloft, Le Meridien, The Luxury Collection, Element, Westin, St. Regis and their respective logos are the trademarks of Starwood Hotels & Resorts Worldwide, Inc., or its affiliates. ©2016 Starwood Hotels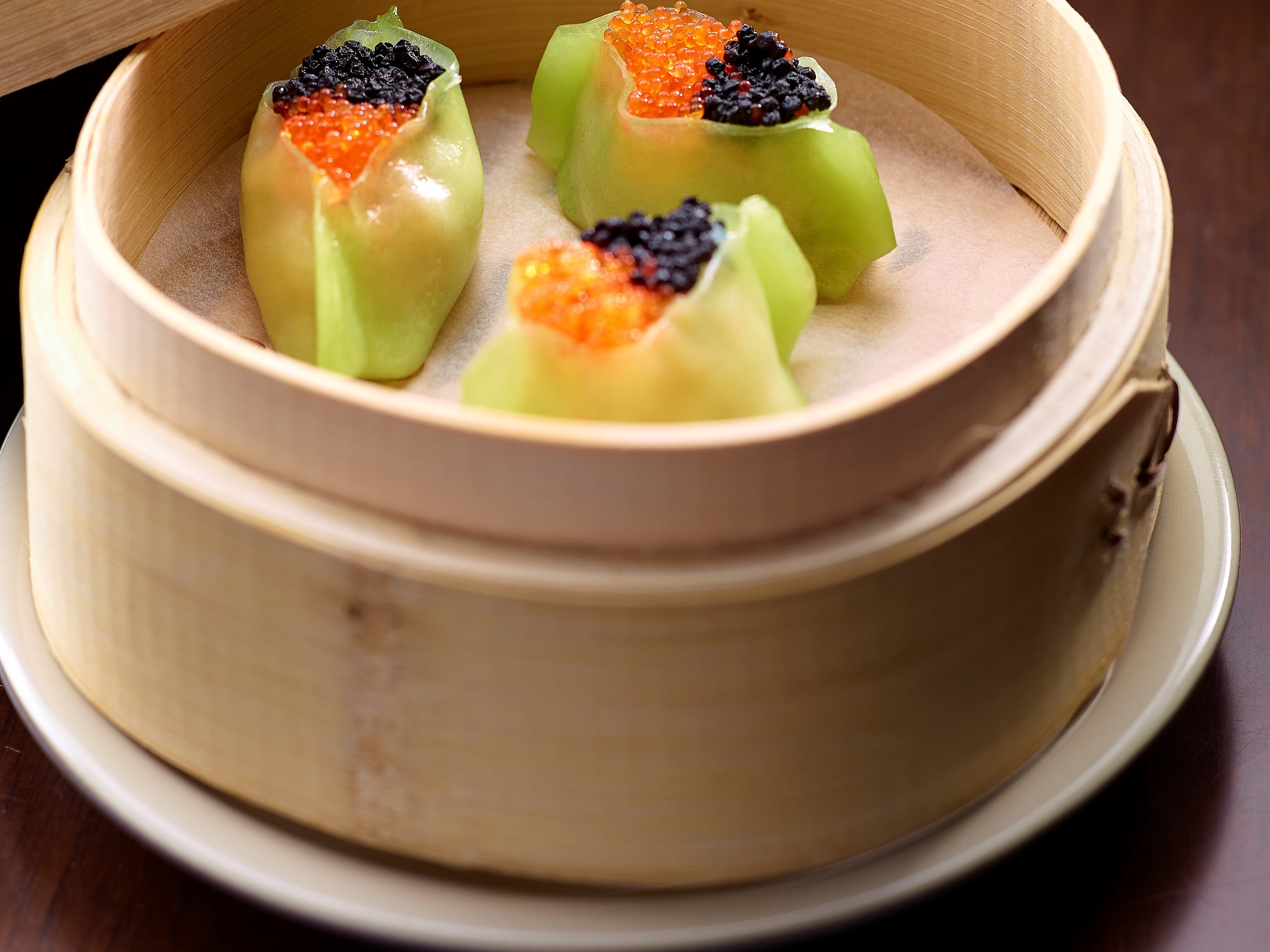 Every Monday to Friday, 11:30AM - 3:00PM
Mix and match your favorite dim sum items to create a set of four, six or eight items, with sumptuous selections like pan-fried sticky rice cake filled with chicken, abalone and black mushroom or signature crystal shrimp and black truffle dumplings, plus many more. Learn More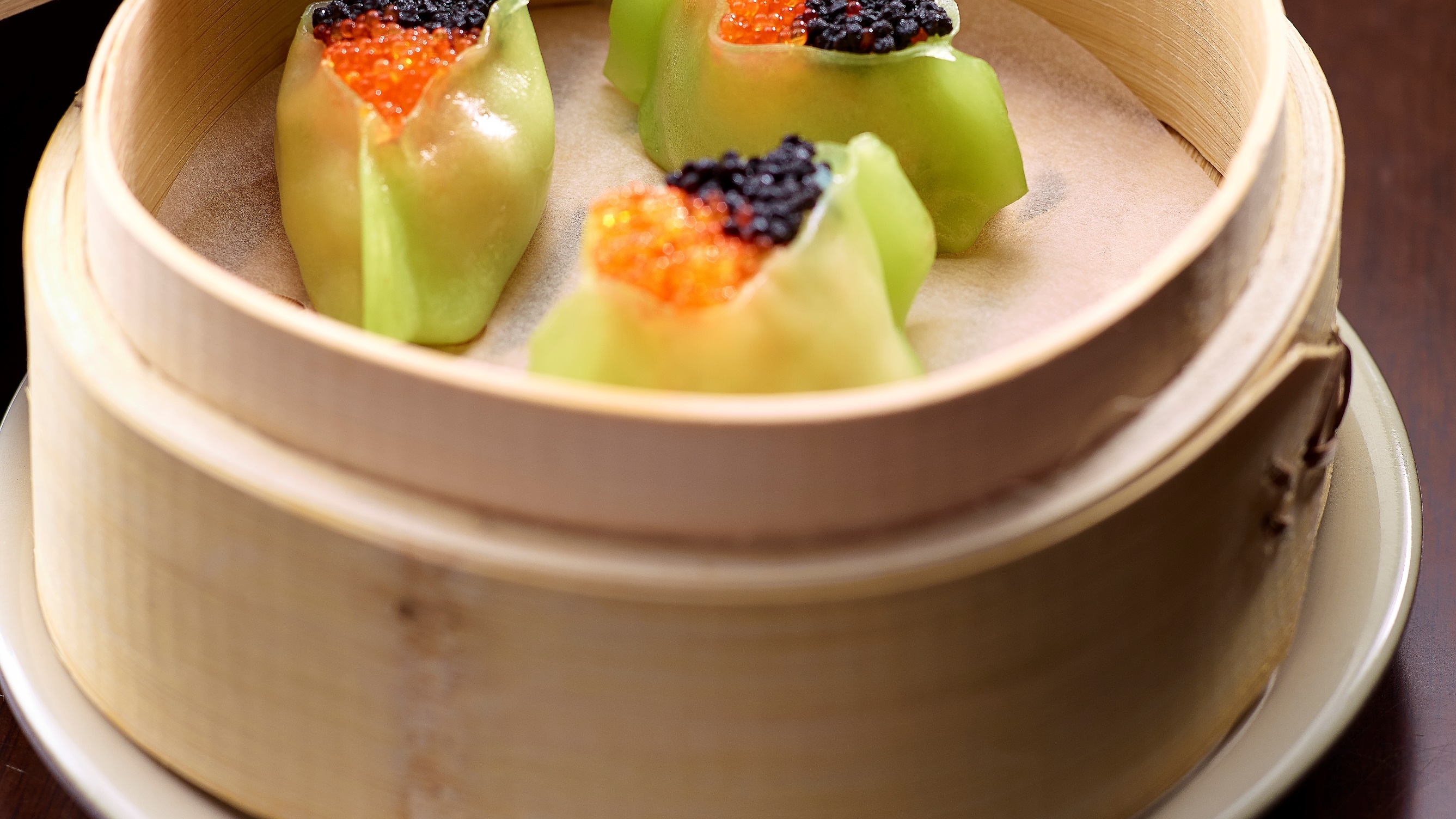 Dim Sum with a Difference
Xin's dim sum sets offer a modern take on classic dim sum and Asian favorites. Mix and match your favorite dim sum items to create a set of four, six or eight items, with sumptuous selections like pan-fried sticky rice cake filled with chicken, abalone and black mushroom or signature crystal shrimp and black truffle dumplings, plus many more.

Every Monday to Friday, 11:30AM - 3:00PM

4 items: HKD/MOP 198+
6 items: HKD/MOP 288+
8 items: HKD/MOP 358+

SPG® members enjoy special discount
Book Now
Terms & Conditions - Offer valid at Sheraton Grand Macao Hotel, Cotai Central only. - Prices are subject to 10% service charge. - Kids aged 5 and below eat for free with at least one accompanying paying adult. - Offer is subject to availability at the time of reservation. - Blackout dates and other restrictions may apply. - Offer not applicable to groups. - Not to be combined with other offers or promotions and subject to change. - Not responsible for omissions or typographical errors. - Void where prohibited by law. - Starwood reserves the right to discontinue this offer at any time. - Starpoints, SPG, Starwood Preferred Guest, Sheraton, Four Points, W, Aloft, Le Meridien, The Luxury Collection, Element, Westin, St. Regis and their respective logos are the trademarks of Starwood Hotels & Resorts Worldwide, Inc., or its affiliates. ©2017 Starwood Hotels
Lunch 12:00PM - 3:00PM
Dinner 6:00PM - 11:00PM